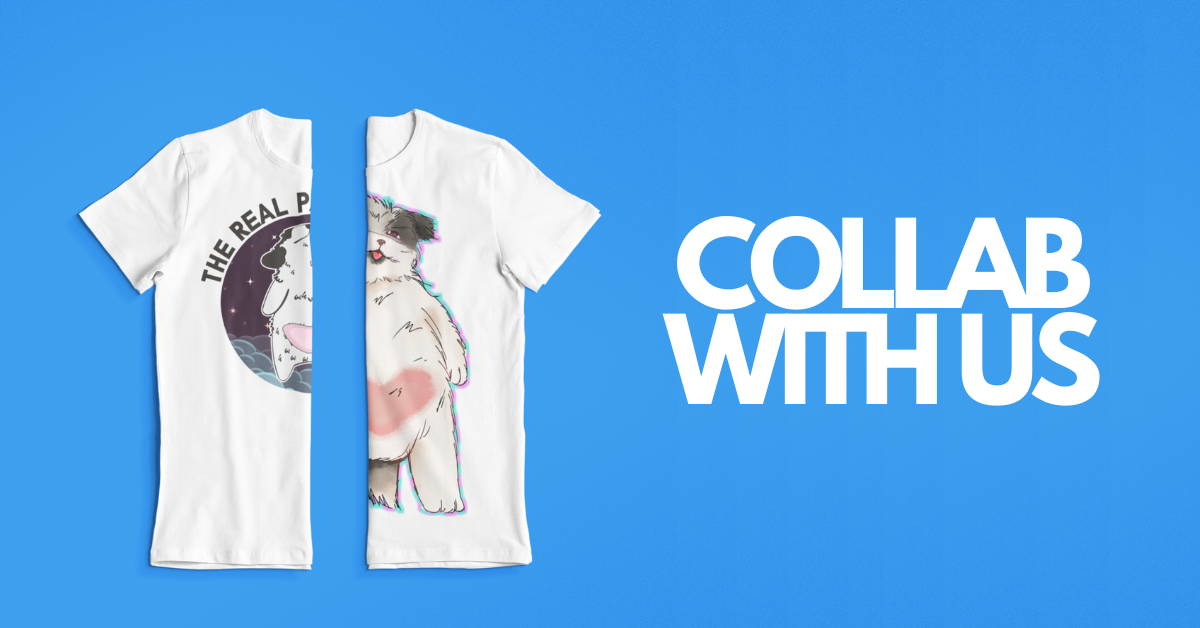 We help Philippine-based artists, content creators and influencers monetize their communities through merch.
---
Create merch for your audience and community without spending a single peso on inventory

We take care of the made-to-order production of your items, shipping and customer care

Products available include cotton shirts, dryfit shirts, sweatshirts, dad caps, mugs and pillows

Set your own prices. We provide a base cost per item and you decide how much to margin to add

Offer your products nationwide (Philippines) - Cash on Delivery available

Get a shirtly.ph URL like http://shirtly.ph/bisayanghilaw

Totally free to sign up - if you qualify!
  Sign up for a spot below. Having 10,000+ followers is a minimum requirement.
  Schedule a meeting or a call with our team.
  Upload your logo / designs on your store and spread the word!
---
---
1. How much do your partners earn?
Our top earners earn 20,000 - 30,000 php per month.
These merch stores allowed our team to set a fixed profit for them and we in turn boosted their products with high-budget Facebook paid ad campaigns.
If you prefer to market your own products through your own social media channels, we recommend setting high profit margins.
Your potential earnings depend on your goal, pricing strategy and marketing strategy. During our meeting or call, our team can help you figure these out.
2. How do you filter the applicants?
Two things: quality of designs (graphic designers) and # of social media followers (content creators, influencers & communities)
The # of merch stores we can support is limited. This depends on the volume our team can handle at the given time frame.
If your application is not accepted, you may try again soon!
3. Is this going to cost me anything?
No, this is completely free! But only a few get accepted.
4. Do I need to submit my own designs?
Yes, you have to submit the designs for your merch.
Don't worry though. If you don't have designs yet, we can help you out for starters!
5. How do I monitor my sales and earnings?
You will have a dashboard where you can monitor your sales and earnings.
These numbers are updated on a daily basis. Earnings are remitted to your Paypal / coins.ph account on a monthly basis.
6. May I donate my earnings to the charity of my choice?
Absolutely! You just have to directly coordinate with them and let us know.
Also, you have to give us the deposit details of your chosen charity and we will remit your profits to the charity of your choice.
7. What will happen to the copyright of my shirt designs after I upload them on shirt.ly marketplace?
You will retain 100% ownership of your own shirt designs.
We are just the partner who prints and fulfils your orders on made-to-order basis.
8. How fast can you deliver my shoppers' orders?
Our production and delivery lead time is 6-10 business days.
All are items are made-to-order. This means that items are only produced after we receive the orders from your shoppers.
9. Do you ship internationally?
International shipping is unavailable at the moment.
We are still working with our delivery partners to set this up!
10. Are you going to advertise my items?
Not automatically. If you want us to advertise your products, give us a call!
Tip: the top earning merch store owners made us advertise their products for them ;)
11. What product lines are available
Cotton shirt, Dry fir shirt (Best selling), Sweatshirts, Embroidered Caps, Mugs and Pillows.
More to come soon!
12. What if I already have some printed merch and I just want you to sell them?
Sure! We can help you out.
Let us know in the application form and we'll figure something out for you.
13. Can I use my own website or my own URL?